Whether you're just starting out or a seasoned concept artist or illustrator, switching from traditional to digital or looking to pick up some fancy equipment it's important to know what software and equipment match your skill level and your needs.
If you're thinking of enrolling in our concept art program or illustration program we've put together a quick guide to help you make a more informed decision about your equipment and software needs. Let's take a look at some of the equipment we will need to follow along with the curriculum.
Software
You will be using Adobe Photoshop CC as your painting package. It is industry-standard for painting but other programs can achieve the same results. If you decide to use other software you will be responsible for troubleshooting your own technical and/or functionality issues. For the sake of efficiency aim to use Photoshop CC.
Hardware
You don't need a supercomputer but you will need something that can run larger photoshop files and a graphics card or compatible computer. Having a high-end graphics card is not necessary, but it's important to think ahead and plan for file sizes and complexity.
You can look for either a desktop tower or a laptop. For a guide to what specs you might need here are the minimum specs for photoshop that can be found on the Adobe website:
Minimum system requirements for Photoshop CC
Windows
Processor: Intel® or AMD processor with 64-bit support*; 2 GHz or faster processor
Operating system: Microsoft Windows 7 with Service Pack 1 (64-bit)*, Windows 10** (Version 1709 or later)
RAM: 2 GB or more of RAM (8 GB recommended)
Hard disk space: 3.1 GB or more of available hard-disk space for 64-bit installation; additional free space required during installation (cannot install on a volume that uses a case-sensitive file system)
Monitor resolution: 1024 x 768 display (1280x800 recommended) with 16-bit color and 512 MB or more of dedicated VRAM; 2 GB is recommended***
Graphics processor acceleration requirements: OpenGL 2.0-capable system
Internet: Internet connection and registration are necessary for required software activation, validation of subscriptions, and access to online services
** The 32-bit version of Windows is no longer supported. For support with 32-bit drivers and plug-ins, use earlier versions of
Desktop Graphic Tablets
To be able to paint more naturally it's encouraged to use something called a Graphic Tablet that will plug into your PC or laptop (sometimes you will find an option to have the computer built into the tablet). Depending on your budget, impression of quality, product availability, and personal drawing preference you can select between many different tablets. For our purposes, any tablet with pressure sensitivity will work. Tablets with screens tend to simulate drawing on a surface like you would with a paper and pencil versus a tablet where you look at a separate screen while you are laying down pen strokes.
Wacom has been known to make tablets that have been used by many professional artists but competition is starting to allow for the artist to have more to choose from. You can find a list of some of these tablet producers below:
Wacom Cintiq, Intuos, Companion, Bamboo, etc.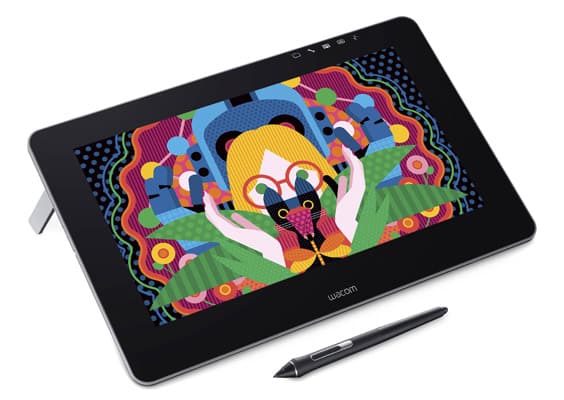 Wacom Cintiq Pro DTH 1320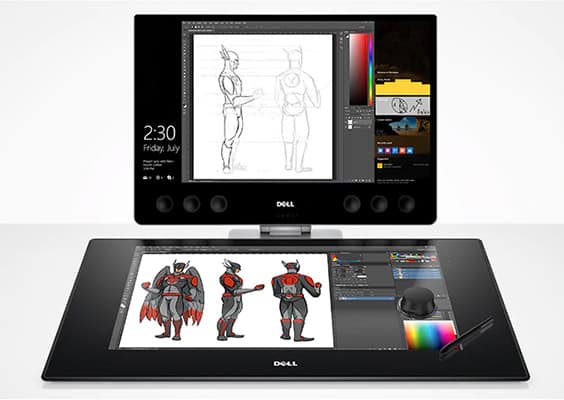 Dell Canvas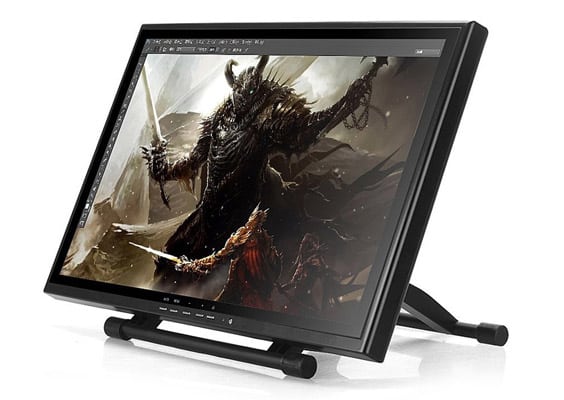 Ugee UG 1910B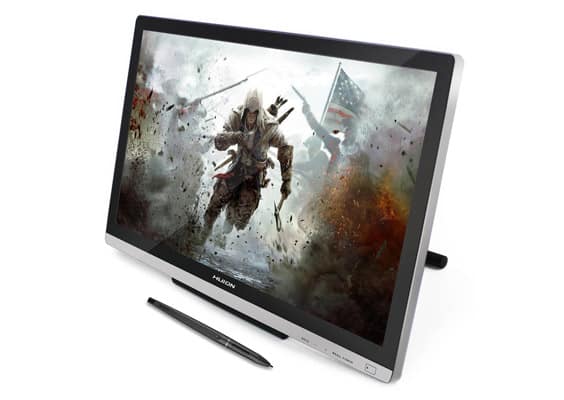 GT 220 V2 Pen Display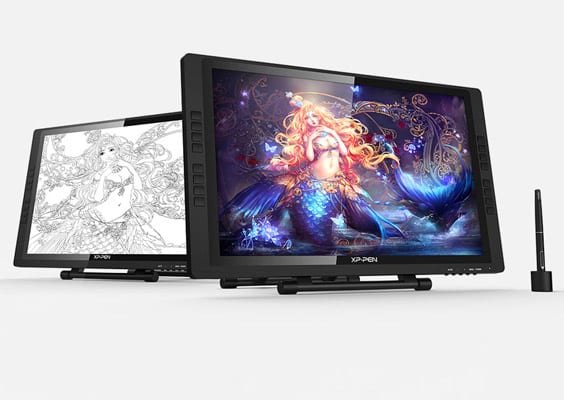 Artist Display 22E Pro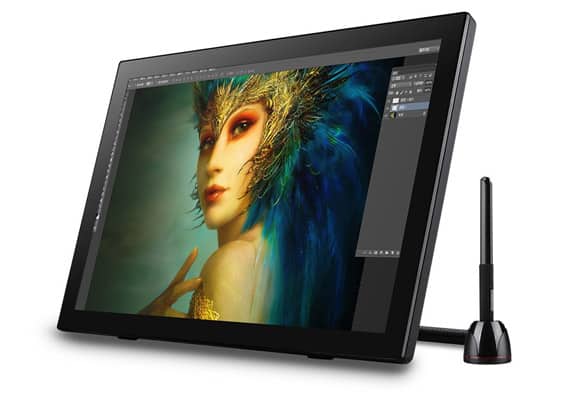 Coast 22
Graphic Tablets with onboard computers and desktop OS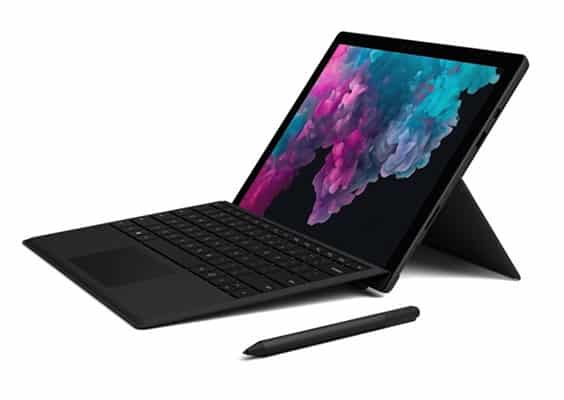 Surface Pro 6
Wacom (Mobile Studio and Wacom Cintiq Pro Engine)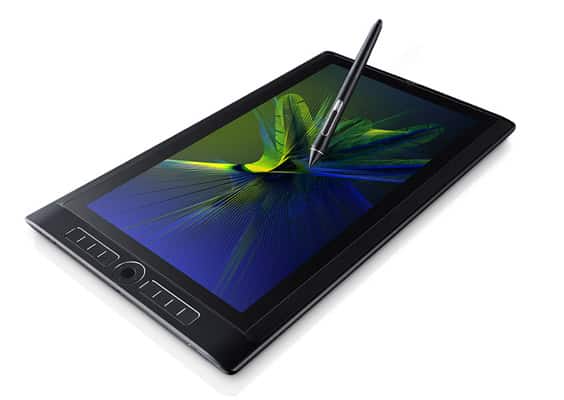 MobileStudio Pro 16
Mobile OS Tablets (with mobile operating systems like iOS and Android)
In our concept art and illustration programs, we are trying to prepare you to be able to operate in the industry and as such we will be using the desktop version of photoshop as a standard package to develop assets on.
Although tablets are getting faster and programs are being created that can mimic some of the usefulness of desktop programs, we do not officially support any troubleshooting of mobile tablet os, hardware or software. That said if you are able to achieve the same results with similar enough workflows than feel free to use tablets and mobile os programs to work through the course material. It is important to stress that if you have problems achieving the goals of the coursework with your tablet and/or program, you will be expected to troubleshoot these issues on your own.
Some tips if you choose to go this route:
You'll want to look for tablets that support a stylus and that the stylus input supports pressure sensitivity.
You want to look out for stroke lag when researching which tablets you may be interested in.
Research how the tablet that you are interested in works while drawing or painting. There should be plenty of Youtube videos of people demonstrating drawing or painting on the device that you can use to help make your decision.
Mobile OS art programs
Some programs will have way more functionality that is going to be useful for the course. Here is a list of a few that may work for you:
Medibang Paint (iOS + Android)
Autodesk Sketchbook Pro (iOS + Android)
Desks and workstation
It is completely up to you to decide what you use for a desk. What is suggested is that you move around during your painting and drawing sessions to get the blood flowing and to stretch. After years of sitting hunched over a screen, you can develop physical ailments which won't make your art creation very fun.
Sit/stand desks have become popular in many studios and home offices so you are able to change your posture to something more neutral. As this is closely related to individual health it is recommended to ask your own health practitioner what would be right for you.
For those who are interested, you can get a fairly affordable manual crank sit-stand desk from IKEA: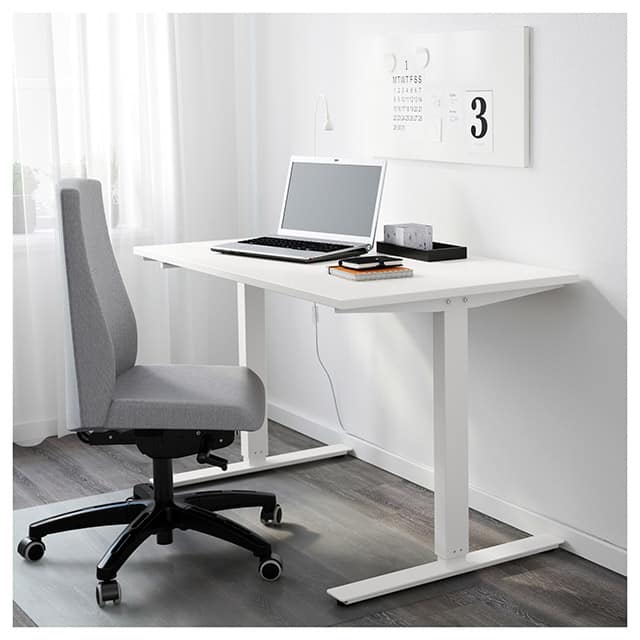 Sketchbook
Also, it is good to make sure you are practicing creating art even if you don't have access to a computer so a sketchbook and a pencil is going to be the cheapest bit of hardware that will help you continue your own development when everything is unplugged.
Having the proper software and equipment is only half the battle to becoming a great concept artist or illustrator.
If you're interested in taking your illustration or concept art skills to the next level through personalized education guided by industry professionals check out our digital painting programs.
Ready to join the next program intake? Fill out an application form and we'll get you started!